"You are what you eat" is more than a familiar aphorism. Three studies published in prominent rheumatology journals during 2021 provide some of the strongest data to date on the benefits of the Mediterranean diet on Sjögren's syndrome, axial spondyloarthritis, and systemic lupus erythematosus.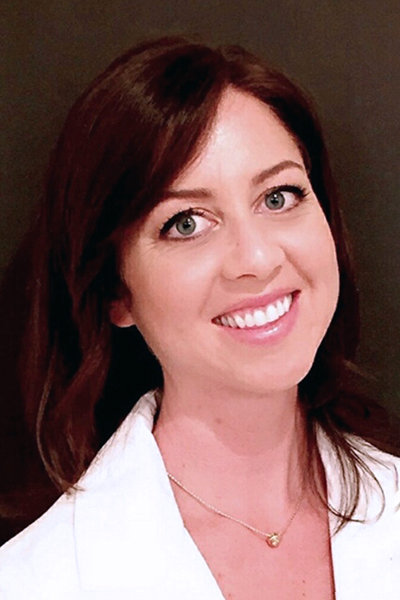 "The Mediterranean diet has long been recognized as one of the healthiest eating patterns because it has more whole foods, fewer processed foods, and healthy fats, mostly from plants," said Elizabeth Volkmann, MD, MS, Associate Professor of Rheumatology, Director of the Scleroderma Program, and Co-Director of the Connective Tissue Disease-Associated Interstitial Lung Disease Program at the University of California, Los Angeles. "The consumption of these foods may reduce inflammation, which is why we think it has such positive effects improving how patients feel in these studies."
Dr. Volkmann and Rebecca Manno, MD, MHS, Adjunct Professor of Rheumatology, University of The Virgin Islands and The Arthritis and Rheumatology Center of the Caribbean, will co-moderate Food for Thought: DATA for the Impact of Nutrition on Rheumatic Disease on Saturday, November 12, from 12–1 p.m. ET, in Ballroom AB of the Pennsylvania Convention Center. Meeting participants have the option to attend the session in person or on the meeting website via livestream, or to view the session on demand.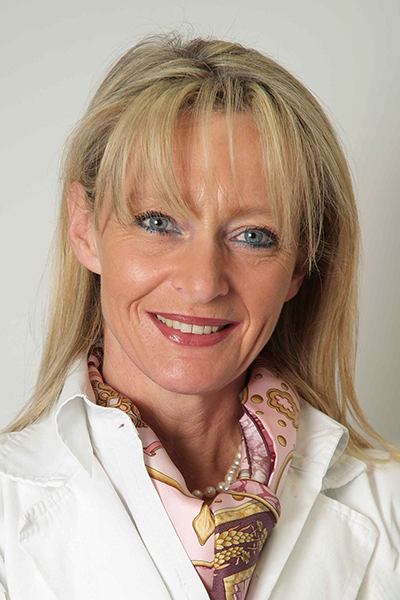 Francesca Oliviero, PhD, MS, PharmD, Rheumatology Unit, Department of Medicine – DIMED, University of Padova, Italy, and Roberta Ramonda, MD, PhD, Professor of Rheumatology, University of Padova, will explore the clinical implications of the latest findings.
"Diet plays a central role in the development of inflammatory arthritis, not only as it pertains to inflammation and interaction with the autoimmune system, but also its impact on body weight, function, pain, and comorbidities," Dr. Ramonda said. "Evidence in the current literature indicates that nutrition may complement pharmacological therapy, which is the mainstay of therapeutic approaches in rheumatic diseases."
The latest studies were conducted in cohorts of patients with musculoskeletal disorders, an area with little prior evidence, Dr. Ramonda added. The Mediterranean diet was associated with lower disease activity at any stage of disease and independent of concomitant pharmacological treatment.
One beneficial effect appears to be modulation of the gut microbiome. Dr. Volkmann noted clear links between diet and gastrointestinal symptoms seen in scleroderma.
"Even small changes in diet can have a huge impact on how these patients feel because diet can directly affect GI complaints like constipation and diarrhea," she said. "There is increasing evidence that in rheumatic diseases, many patients have imbalances in their gut bacteria. This has been linked to disease pathogenesis, activity, and response to certain medications. Diet can improve the balance of gut bacteria to potentially improve patients' underlying rheumatic disease."
Not all clinicians are familiar with the current evidence on nutrition. Those who recognize the potential contributions of diet to clinical outcomes and quality of life may lack time in clinic to talk about nutrition, Dr. Volkmann added. That leaves patients without guidance.
Almost a third of rheumatology patients have already adopted a specific diet, Dr. Ramonda noted, often with no medical recommendation or monitoring.
"Rheumatologists must be up to date on beneficial dietary changes and be prepared to conduct a comprehensive clinical assessment that includes lifestyle and potentially harmful habits," she said. "Taking diet into account means reinforcing and maintaining a dialogue, discussing dietary preferences or restrictions. Although this may require a longer consultation, it would result in better care and improved adherence in our patients."
WATCH ACR CONVERGENCE 2023 SESSIONS ON DEMAND
If you weren't able to attend a session in person during ACR Convergence 2023, you haven't missed out. All registered meeting participants receive on-demand access to scientific sessions through October 31, 2024.