Myositis is one of the rarest disease subtypes in rheumatology, with only 50,000 to 75,000 patients in the United States, according to the Myositis Association. This autoimmune condition is characterized by inflammation of the muscle, though other organs, including the skin, lungs, and heart, can be affected. It often presents with nonspecific symptoms, including muscle weakness, skin rash, and shortness of breath. Given its rarity and the fact that many of the symptoms are nonspecific, it can be challenging for rheumatologists to correctly identify and manage this condition.
"Clinicians are likely to see only a handful of myositis cases per year," said Lisa Christopher-Stine, MD, MPH, Professor of Medicine and Neurology and Director of the Johns Hopkins Myositis Center. "If we miss a diagnosis and don't treat it effectively, patients can potentially suffer from permanent long-term organ damage."
Proper diagnosis and treatment are important to prevent long-term issues and mitigate the effects of potentially damaging immunosuppressive therapies.
Dr. Christopher-Stine will be among the experts sharing clinical insights in the session Myositis Pearls for Diagnosis and Management on Tuesday, Nov. 14, at 4 p.m. PT in Ballroom 20D of the San Diego Convention Center. It will cover practical tips and recommendations for clinicians throughout the patient journey — from evaluation and diagnosis to management, treatment, and recognizing atypical manifestations. The session will be available on demand within 24 hours for registered ACR Convergence 2023 participants.
Dr. Christopher-Stine will focus on the major challenges clinicians have when treating myositis. Her decades of experience at the Johns Hopkins Precision Medicine Myositis Center of Excellence have provided extensive experience in navigating the challenging clinical treatment of myositis issues. She will focus on some of the top questions that clinicians ask her, including managing calcinosis, addressing complications in patients on rituximab, and managing high cholesterol in patients with HMGCR+ statin-associated myopathy.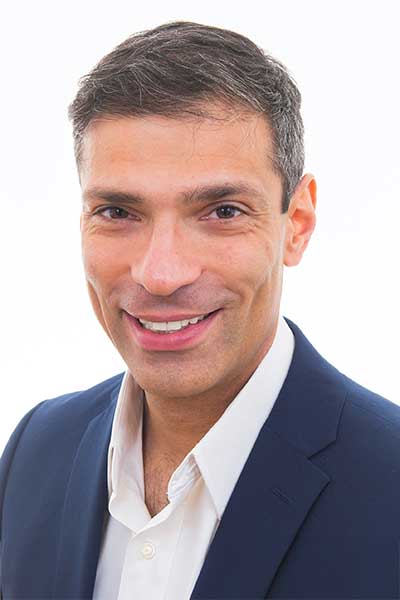 Hector Chinoy, PhD, MBBS, MSc, FRCP, Professor of Rheumatology and Neuromuscular Disease at the University of Manchester, United Kingdom, will present practical advice for diagnosing and evaluating myositis, including defining the type of myositis a patient has, which can inform treatment decisions.
"Myositis is a rare disease," said Dr. Chinoy. "It is important to consider myositis as a differential diagnosis when a patient presents with symptoms such as fatigue, muscle pain, and weakness, but the cause may be due to other, more common conditions. We must ask the right questions and perform the right tests for a proper differential diagnosis."
Once the diagnosis has been made, narrowing down the type of myositis is also important.
"Our view of myositis is evolving as we better understand the molecular mechanisms involved," Dr. Chinoy said. "While we used to just give every myositis patient steroids, targeted immunosuppressive therapies are now available that can be tailored to specific myositis types."
The session also will include with a presentation by Elie Naddaf, MD, a neurologist at the Mayo Clinic, on recognizing and managing atypical presentations of myositis, including when to involve neurology and when to consider other types of myopathies.
The atypical manifestations of myositis often involve unusual distribution of weakness, unconventional time course, or lack of response to treatment.
"While the classical or typical presentations of myositis are more widely recognized, atypical presentations are common," Dr. Naddaf said. "This can pose major challenges, leading to misdiagnosis and often mistreatment."
The information in this session is applicable to any clinician who is likely to see a myositis patient.
"Rheumatologists need to know how to manage this disorder," said Dr. Christopher-Stine. "Specialty centers are available to offer a second opinion, but they only have so much bandwidth to take on new patients — and many patients are not able to travel to a center. The local rheumatologist therefore becomes the primary physician treating the patient."
WATCH ACR CONVERGENCE 2023 SESSIONS ON DEMAND
If you weren't able to attend a session in person during ACR Convergence 2023, you haven't missed out. All registered meeting participants receive on-demand access to scientific sessions through October 31, 2024.