After two years of virtual meetings, ACR Convergence 2022 will provide five days of opportunities for rheumatology professionals to learn about cutting-edge science and engage with colleagues from around the world.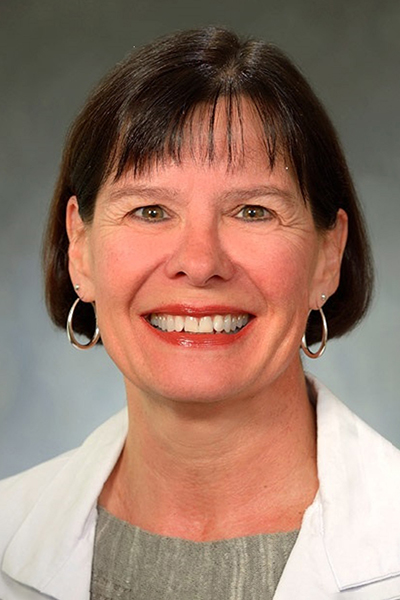 Taking place November 10–14 at the Pennsylvania Convention Center in Philadelphia, ACR Convergence offers in-person and virtual registration. All registered participants receive on-demand access to the meeting's comprehensive presentation of advances in rheumatology.
"ACR Convergence 2022 will have a great deal to offer practicing rheumatologists, scientists, educators, rheumatology professionals, and trainees," said Annual Meeting Planning Committee (AMPC) Chair Sharon L. Kolasinski, MD, FACR. "While we appreciate that not everyone will have the opportunity to join in person, all of the members of the rheumatology community across the globe should attend. Whether they attend in person or virtually, or decide to sample some offerings virtually between sessions on-site, attendees will have a broad menu of topics and presentation formats to choose from."
Ignite Talks and Viewpoints are two new additions to the program. Ignite Talks are five-minute poster presentations held in person and livestreamed to virtual attendees. Only the highest-ranked posters (approximately 225 in total) will be presented over three days, from three stages, during morning and afternoon networking hours. After the talks, in-person attendees will be able to meet the presenters backstage for Q&A and networking. All posters will be available to view virtually on the meeting website.
Viewpoints are a new type of programming held in the Community Hubs, which this year total 21 related to various topics within rheumatology. Viewpoints will feature a high-impact speaker giving a 5–10-minute TED talk-style presentation on a topic specific to that hub, leaving plenty of time for live Q&A and discussion. The Community Hubs will take place virtually this year, but all attendees are encouraged to join a hub for unique networking and conversation.
Several popular activities will return this year, including presentations of the top-ranked abstracts during the Plenary sessions, the Year in Review session, the unveiling of the Image Competition winners, the Review Course, and the Knowledge Bowl.
"The immediacy, spontaneity, and fun of meeting in person should enliven our discussions, enhance our learning, and create a memorable experience for the attendees," Dr. Kolasinski said.
Amid the excitement surrounding the prospect of reconnecting with friends and colleagues, meeting new collaborators and mentors, and recruiting trainees, faculty, and practice partners face to face again, offering the option to access ACR Convergence content virtually continues to be a priority for the AMPC because it extends the reach of the educational program.
"It permits many more people from around the world to attend," Dr. Kolasinski said. "Time zones and travel costs and restrictions become less of a constraint, and time away from practices and family can be reduced. It also makes a much broader selection of sessions available to attendees."
Reproductive health will be a special area of focus during the meeting, as many rheumatology practices treat large numbers of women of childbearing age.
"We felt it was particularly crucial to highlight a session on reproductive health in light of the recent U.S. Supreme Court decision on reproductive rights," Dr. Kolasinski said. "Beyond the question of access to abortion, the decision may affect certain aspects of the doctor-patient relationship, medication availability, patient safety, and more."
The full lineup of scientific sessions is available in the online program, which will be updated regularly as meeting details are finalized.
REGISTER TODAY FOR ACR CONVERGENCE
If you haven't registered for ACR Convergence 2023, register today to participate in this year's premier rheumatology experience, November 10–15. Choose to attend in person in San Diego, California, or online. All registered participants receive on-demand access to scientific sessions after the meeting through October 31, 2024.