The ACR invites rheumatologists and rheumatology professionals to return to a busy, in-person annual meeting, with lots of new knowledge on tap. ACR Convergence 2023 will be held Nov. 10–15 at the San Diego Convention Center, with more sessions and opportunities for participants to engage face-to-face.
"I'm excited for the ACR to host our members at ACR Convergence 2023 this November," said ACR President Douglas White, MD, PhD. "It's a wonderful opportunity for those in the rheumatology field to connect, network, and learn about the latest in rheumatology research in sunny San Diego."
The challenges of planning ACR Convergence the past few years during the COVID-19 pandemic led meeting planners to re-examine what they want to deliver most to those attending in person and remotely, said Annual Meeting Planning Committee (AMPC) Chair Sharon L. Kolasinski, MD, FACR.
"We are balancing bringing back as many traditional favorite elements of the meeting as possible, but also trying out some new formats and options," she said.
Early registration is open and continues through Aug. 30. General registration will follow and close Nov. 15.
Highlights of what to expect at the meeting this year include:
Expanded Meeting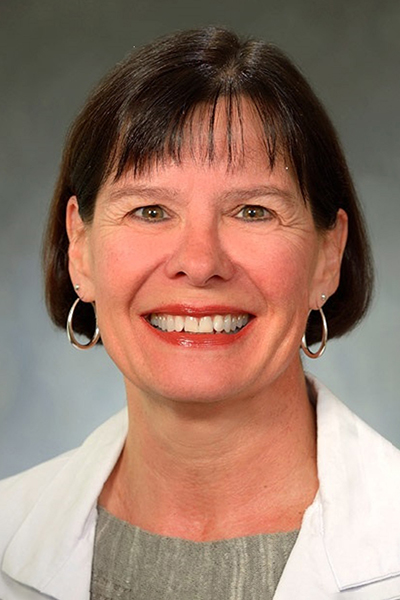 ACR Convergence 2023 will take place over five days and include a final half-day of scientific sessions.
"We're now able to bring back the format and time frame that attendees are familiar with due to both the recovering hospitality industry and the more business-as-usual operations of research labs, academic programs, and clinical operations," Dr. Kolasinski said.
Attendees also will have more sessions to choose from and more flexibility to attend on a schedule that works best for them, she continued. View the schedule at a glance or full program to start planning your experience.
"We want to bring our worldwide community the best science, the latest in clinical care, and the most innovative presentations possible," Dr. Kolasinski said.
Abstract submission for ACR Convergence 2023 has closed, but late-breaking abstract submission will open on Sept. 5, with a deadline of Oct. 3. Accepted abstracts will be available to view before, during, and after the meeting, and published in an online supplement to Arthritis & Rheumatology.
In-Person Poster Hall
In response to attendee feedback, the Poster Hall will return to an in-person format, with posters also available for viewing on the meeting website and app before, during, and after the meeting.
"Being able to take in so much new and innovative work, showcase our trainees and junior colleagues from around the world, and then unexpectedly run into old friends along the way is what makes the Poster Hall so special," Dr. Kolasinski explained.
Networking Lounges
For the first time, this year's ACR Convergence will include in-person networking lounges centered around five themes: Business of Rheumatology, Basic Science, Education & Workforce, Interprofessional Team, and Pediatrics.
"These comfortable lounge spaces are the next generation, where attendees can discuss, debate, and meet for coffee at their convenience throughout the day, without preprogrammed scientific content," Dr. Kolasinski said.
Interactive Programming
Along with expanded programming and new activities, ACR Convergence 2023 will feature some popular sessions attendees will recognize from previous meetings, including:
Knowledge Bowl — an interactive session modeled after the TV game show "Jeopardy!" Teams include fellows and faculty members who compete by answering questions related to rheumatology.
Thieves Market — interactive sessions where fascinating adult and pediatric clinical cases related to rheumatology are shared in short presentations. Session participants will have the opportunity to compare their diagnostic and management strategies to those of other rheumatologists.
Image Competition — showcasing the finest images in rheumatology and offering an opportunity to contribute to the ACR Rheumatology Image Library. Images of characteristic or unusual manifestations of rheumatic disease serve as an invaluable tool for rheumatology professionals.
Patient Perspectives — patients affected by rheumatic disease along with a sponsoring organization, such as a nonprofit patient group, will present their stories.
Clinicopathologic Conference (CPC) — presentation of a challenging case that may be seen in the rheumatology clinic. Faculty will explore the evaluation, differential diagnosis, and treatment for the disease in question. This is a highly interactive session with engaging speakers across multiple specialties involved in this very challenging case. This year, the Hawkeyes from the University of Iowa will take on this exciting case.
WATCH ACR CONVERGENCE 2023 SESSIONS ON DEMAND
If you weren't able to attend a session in person during ACR Convergence 2023, you haven't missed out. All registered meeting participants receive on-demand access to scientific sessions through October 31, 2024.