As ACR Convergence 2022 convenes in Philadelphia this fall, it is a return to a longstanding rheumatology tradition and the start of something new as the first in-person annual meeting of the organization in three years.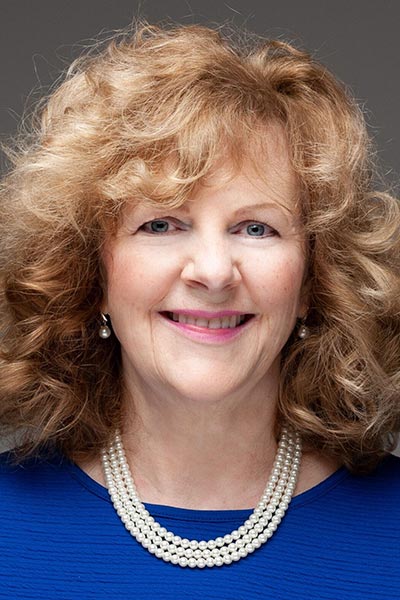 "The big focus is going to be just reuniting, just taking a breath, because we are still in the midst of COVID-19, as much as we'd like to be able to shake it off," said ARP President Barbara Slusher, MSW, PA-C. "We will never go back to what was 'normal.' We're creating the normal as we go. I'm excited for that because the hybrid format does offer a lot of opportunity for people."
This year's premier rheumatology experience takes place November 10–14 at the Pennsylvania Convention Center, and registration is still available with in-person and virtual options. The hybrid approach extends much of the live meeting experience, such as livestreamed scientific sessions and virtual Community Hubs, to those who are unable to travel. Additionally, sessions will be available for on-demand viewing after ACR Convergence 2022 for those who have registered.
For ARP members, Slusher highly recommends adding the ARP Business Meeting & Networking Lunch on Sunday, November 13, to their agendas. The Business Meeting will provide an update on the action taken by the ARP Executive Committee in the past year, introduce incoming officers, and highlight the recommendations of the Governance Task Force convened in 2021.
"We're looking at how we're changing the structure of ARP so that we can be more efficient and reduce redundancies between ACR and ARP," Slusher said. "They're very innovative ideas, very collaborative ideas that are hopefully going to prepare us for the future."
After the Business Meeting, ARP members will have the opportunity to reconnect with old friends and establish new professional relationships over lunch. The meeting and meal will take place from 1–2 p.m. ET in Terrace Ballroom II & III.
Slusher also highlighted the following sessions as being of high interest to ARP members.
ARP Keynote: Passion in Practice
Sunday, November 13 | 10:30–11:30 a.m. ET | Terrace Ballroom II & III
In Person, Livestreamed, and On Demand
Speaker: Kathleen Flarity, PhD, DNP, University of Colorado
The Societal Impacts of Plagues and Pandemics throughout History
Sunday, November 13 | 8–9 a.m. ET | Terrace Ballroom I
In Person, Livestreamed, and On Demand
Speaker: Adam Brown, MD, BS, Cleveland Clinic
Latest COVID and Rheumatic Disease Therapies: What You Need to Know
Saturday, November 12 | 3–4 p.m. ET | Exhibit Hall A
In Person, Livestreamed, and On Demand
Speakers: Rachael Perritt, PharmD, Penn Medicine, and Stephen Saw, PharmD, Hospital of the University of Pennsylvania
Dignity and Respect: How to Welcome and Care for Gender Diverse Patients in Your Practice
Saturday, November 12 | 12–1 p.m. ET | Room 119
In Person and On Demand
Speakers: Nathan Levitt, NP, Yale School of Nursing, and Lina Rosengren-Hovee, MD, MPH, MS, University of North Carolina at Chapel Hill
Workforce Solutions in Rheumatology: A Global Perspective
Monday, November 14 | 12–1 p.m. ET | Terrace Ballroom I
In Person, Livestreamed, and On Demand
Speakers: Kaleb Michaud, PhD, University of Nebraska Medical Center, Barbara Slusher, MSW, PA-C, MD Anderson Cancer Center, and Ricardo Ferreira, Auxiliar Researcher
Daltroy Lecture: Life Hacks in Rheumatic Disease: Lessons Learned from TikTok and Social Media
Monday, November 14 | 10:30–11:30 a.m. ET | Terrace Ballroom I
In Person, Livestreamed, and On Demand
Speaker: Cheryl Crow, OT, Arthritis Life
The full meeting program is available online.
"ACR and ARP are the premier providers of rheumatology education that is driven by the latest science and clinicians with excellence in the field who are actually doing that job frontline," Slusher said.
Any ACR Convergence 2022 participant should plan their time at the meeting based on their interests, but be prepared to be flexible and arrive ready to meet new people, Slusher said. She also encourages new attendees to connect with ACR and ARP staff with specific questions.
"You definitely want to meet people there and make connections, so have some way to keep track of the people that you've met," she said. Her own method is taking a photo of a new acquaintance's name badge and then adding that person to her contacts right away.
"I want people to feel like ACR and ARP is their home. If you're practicing in rheumatology, this is where you can come to meet people just like you who have the same questions that you do," Slusher said, adding that mentorship is available through ARP for rheumatology professionals, including office managers, nurse practitioners, physician assistants, nurses, and others.
"We're about facilitating people joining the field, staying in the field, and feeling that they're making a difference," Slusher said.
Registration is open through November 15 with four options for participants to choose from to experience ACR Convergence 2022 in the format that works best for them. All registration passes include access to the ACR Convergence 2022 meeting website and virtual posters, as well as on-demand access to Community Hubs, industry-supported sessions, and scientific sessions through October 31, 2023.
CONTINUE YOUR ACR EXPERIENCE ON DEMAND
Watch sessions you may have missed during ACR Convergence 2022 or rewatch sessions on topics you want to revisit on the virtual meeting website. All in-person and virtual participants have access to on-demand recordings of scientific sessions, virtual posters, and more through October 31, 2023.